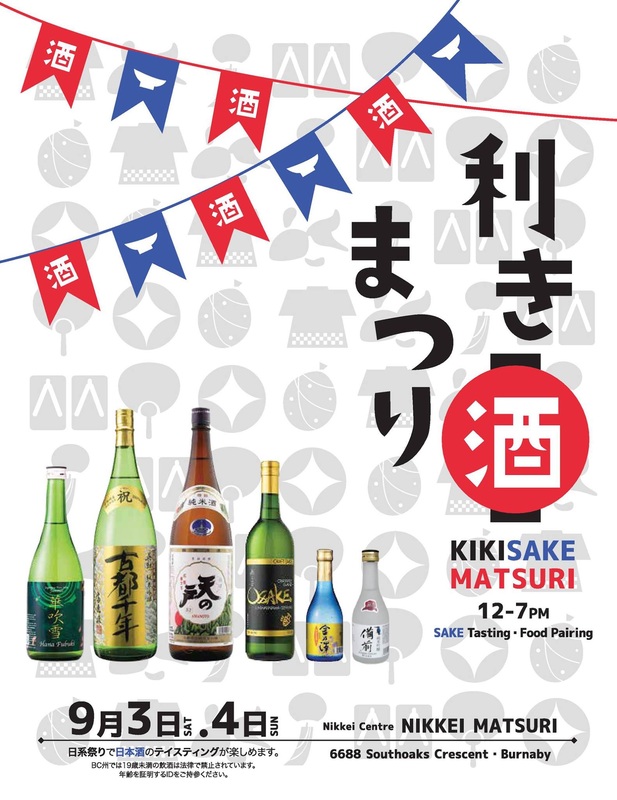 Join the Sake Association of British Columbia at the 2016 Nikkei Matsuri. We will have a booth at the Beer Garden in the field, and will have many different sakes for you to try.
We will be on-hand in among the variety of Japanese-Canadian arts, crafts, music acts and events on:
SATURDAY SEPTEMBER 3, 2016
SUNDAY SEPTEMBER 4, 2016
http://nikkeimatsuri.nikkeiplace.org/
We hope to see you there!
日系祭りでは日本酒も用意しています。
9月3・4日、ビアガーデンでお待ちしております。