What is Sake?
Brewed Like Beer, Enjoyed Like Wine

"Multiple Parallel Fermentation" is a process unique to sake; Aspergillus Oryzae, known as Koji- mold, breaks down the starch in the sake rice into sugar which may be converted into alcohol by the yeast. Sake is the only beverage in the world which the saccharification and alcoholic fermentation occur simultaneously, producing a wide range of complex and delicate flavours.



Above: The parallel fermentation process that results in sake. Below: fermentation tanks


Sake Classifications
Grades of Rice Milling


Seimai, the first stage of sake brewing, sees the rice milled, or polished down to specific percentages. The polishing removes the fats, proteins and amino acids from the outer layers of the rice grain. The more the starch in the core of the grain is isolated, the more elegant and refined the sake will be. The rice polish ratio (RPR) denotes the percentage of rice grain left after polishing and indicates which grade of classification a sake may fit into.

Sake classifications are based on two elements: the percentage of rice grain left after polishing and whether or not it was been brewed with the addition of distilled alcohol.



Sake rice with various rice polish ratios
From left to right:
100%
70%
60%
50% or less

---


Sake and the World


From Michelin-star restaurants in Paris to award-winning establishments in Vancouver, sake is beginning to feature more prominently in the culinary scene. Not confined to Japanese cuisine anymore, sake enthusiasts are pairing sake with Italian, French, Thai...the possibilities are endless!

With articles appearing in pre-eminent publications like Wine Spectator and prominent Chefs like Chef Daniel Boulud showcasing it in wine lists, sake has garnered a reputation for its versatility with food, placing it at the forefront of the wine and culinary scene. Closer to home, Kampai Toronto is the largest sake tasting in Canada, boasting over 120 sakes and 500 attendees each year.


Sake rice polish ratios are directly related to the premium level of final product produced.

---
Savouring Sake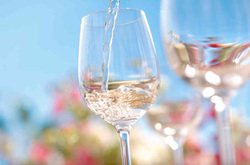 A glass of sake can deliver flavours and aromas of tropical fruit, umami, balanced by
elegant acidity, which allows for subtle food pairings with cheese, seafood, meat and even spices and herbs. Naturally chock full of amino acids, an umami compound, as well as possessing the ability to remove fishy flavours from seafood, sake is a natural partner for food.

---
Sake Philosophy

Respect for nature, seasonality and locality is an important aspect of the culinary traditions of Japan as well as in sake brewing. More recently modern advancements in technology, such as mechanized polishing machines and yeast isolation, It's an exciting time for sake lovers around the world.




"It is the Assocation's mission and commitment as Japanese cultural ambassadors, to build awareness, increase knowledge, appreciation and understanding of Sake amongst British Columbians"

Sake and Body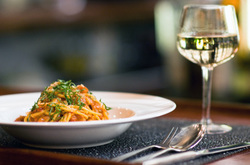 As we become more concerned with what we put into our bodies, sake stands out as a beverage that is natural and gentle, free of preservatives, and traditionally non-interventionist. Rather than resorting to artificial manipulation, brewers rely on thousands of years of craftsmanship and artisanal knowledge to arrive at their desired result.



---